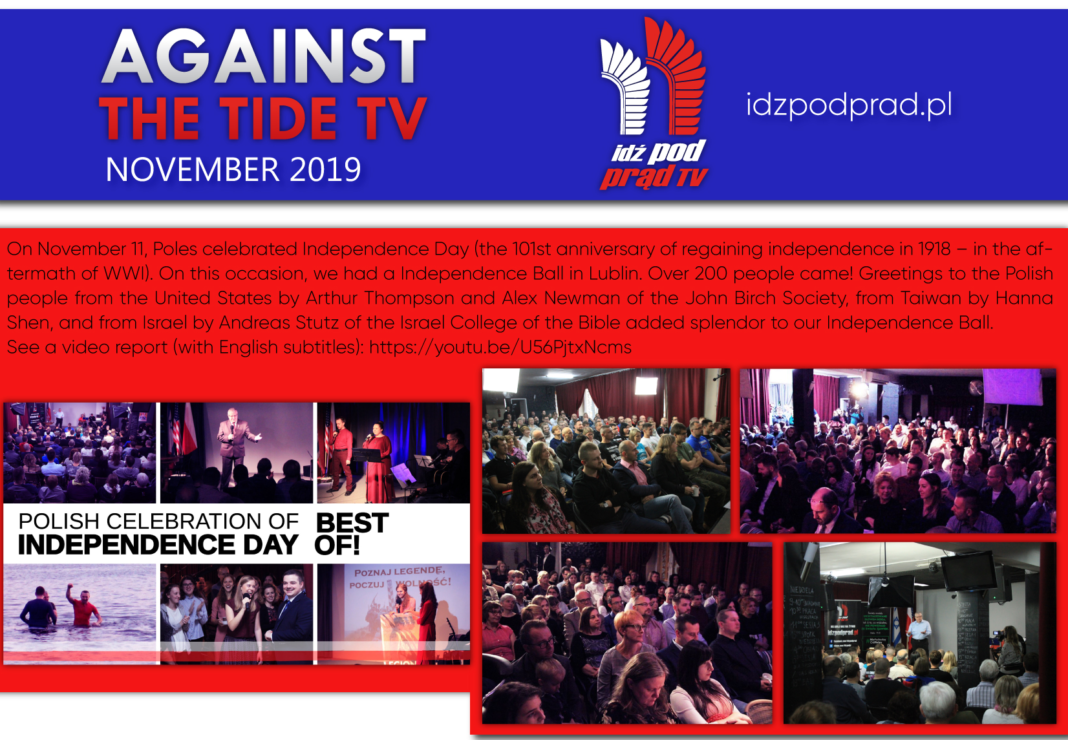 On November 11, Poles celebrated Independence Day (the 101st anniversary of regaining independence in 1918 – in the aftermath of WWI). On this occasion, we had a Independence Ball in Lublin. Over 200 people came! Greetings to the Polish people from the United States by Arthur Thompson and Alex Newman of the John Birch Society, from Taiwan by Hanna Shen, and from Israel by Andreas Stutz of the Israel College of the Bible added splendor to our Independence Ball.
See a video report (with English subtitles):
The "Biblical University of Lublin" project has advanced to another important stage. God made it possible for us to purchase a piece of real estate that matches our needs very well. It consists of two buildings – one with office space of about 3200 sq. ft. and the other, a 6500 sq. ft. conference center. Thanks to this we will be able to build two television studios, one radio studio, a theater stage, and a conference room for 250 people. Additionally, the property includes a piece of land, which will allow us to organize outdoor events, especially during the spring and summer months.
We recommend the English version of our video-clip on Biblical University of Lublin.
We had an opportunity to interview Eric Hovind. Also, the first few screenings of the film, Genesis: Paradise Lost, with Polish dubbing have already taken place in a number of cities in Poland.
Poland is another country where the film Unplanned was a cinematic success. It moved us deeply. We devoted a few shows to this topic. Especially noteworthy are our interviews with Abby Johnson, the main character in the story, and producer Sheila Hart.
newsletter-ang-listopad-2019-Go-Against-The-Tide-TV