TOP NEWS
Premiere of the Against the Tide TV film "Little survivors from Mariupol"

On Easter Monday, the film "Little survivors from Mariupol" directed by Szymon Żuk premiered. The documentary tells the story of 62 orphans rescued from Mariupol by five heroic Americans with the support of Christians from Polish and Ukraine. Pastor Matthew Shea was at the head of the rescue team and was supported by Polish pastors Paweł Chojecki and Radosław Kopeć, as well as members of the New Covenant Church in Lublin and the editorial office of our TV. The documentary recounts the course of the rescue operation until March 4, when in the morning the children were safely brought from Ukraine to the Journalist's House in Kazimierz Dolny. All those who were involved in the action jointly admitted: That this mission was successful is God's miracle!
Soon , the documentary will also be available in Spanish, Ukrainian and German.
---
Everything that we have achieved so far has been possible thanks to God's blessing, thanks to the generosity and support of our viewers, and thanks to the hard work of a talented and well-coordinated team.
We are not paid by any means by the government, political parties, corporations, or any other groups and therefore, we can work completely independently and achieve such success in reaching Poles with the truth.
Support Against the Tide TV
---
WHAT ELSE:
Oleksandr Turchynov, former acting president of Ukraine: "Russians call me Bloody Pastor!"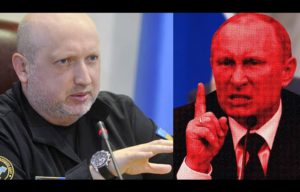 Oleksandr Turchynov, former Acting President of Ukraine, First Deputy Prime Minister of Ukraine from 2007 to 2010, a soldier of territorial defense and also a Baptist preacher as well as former Chairman of the Verkhovna Rada of Ukraine, was a guest of our TV. With our guest we talked about the war in Ukraine, how the Ukrainian army has changed since 2014, and why Christians should get involved in politics.
President Turchynov said that it is thanks to trust in God that soldiers are ready to sacrifice their lives in defense of their homeland and compatriots.
Ukrainian MP Kira Rudik: "We have to judge Russians like Nazis!"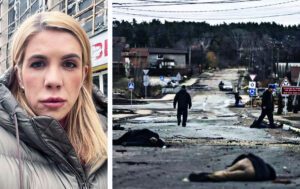 The parliamentarian of the Supreme Council of Ukraine, Kira Rudik, told us about the course of her expedition to the sites of Russian crimes in Ukraine. She talked about the conversations she had with eyewitnesses of the genocide in Bucha, about the bestiality of the Russians and the need to bring Putin and his soldiers before an international tribunal.
Kira Rudik on our Television appealed to all world leaders and said that now, when everyone is hesitating whether to give Ukraine weapons, the same nightmares are happening in other cities occupied by the Russian army. She called on the international community that other countries will be responsible if they don't help Ukraine.
Ukrainian journalist Olena Golikova, in IPP: "The genocide in Bucha shows: You cannot compromise with the criminal Putin!"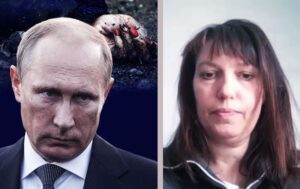 We also talked to Olena Golikova, a Ukrainian journalist who fled to Poland from Kharkov. She spoke about Russian crimes against the population of Ukraine, for example, about the genocide in Bucha. Several hundred bodies of murdered civilians, including women and children, were found on the streets of this city. In the interview, she stressed that the West cannot succumb to war criminals and for its own good should support Ukraine and take decisive steps, because Ukraine defends the free world against Russian communism.
Dmytro Matiuchin, Head of the Municipal Help Center with a direct footage from Zaporizhzhia!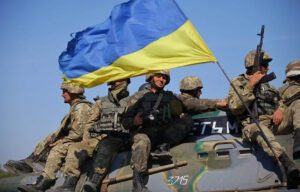 Dmytro Matyuchin, director of the Municipal Aid Center in Zaporizhzhia and head of the department of social pastoral care of the Baptist Union of Ukraine, agreed to talk to us. He has been helping refugees from eastern Ukraine since 2014 and is currently in Zaporizhzhia, where he coordinates charitable assistance. In the interview, he told us about the current situation in Zaporizhzhia, asked us to pray for peace, and appealed for further humanitarian aid.
Daria Korsak straight from Odessa, touchingly about Poles: "Heroes!"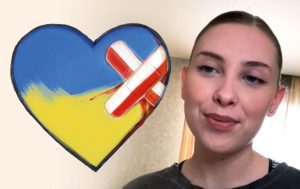 We also talked to Daria Korsak, a Ukrainian journalism student at the UMCS in Lublin, who is currently in Odessa. In a talk, she expressed great emotion and gratitude to the Poles who so eagerly help her compatriots. In an interview, she said: "Historically, Poland is closer to us than Russia […] although Russia for 20 years has been saying that Ukrainians and Russians are brothers – no, they are not brothers. We have never been, and never will be. […] During this war, we understood who really was our brother. This is Poland. Poland and Ukraine are simply one brother who helps another."
Victor Olivares, journalist from Mexico: "Nobel Prize for Poland for helping Ukraine!"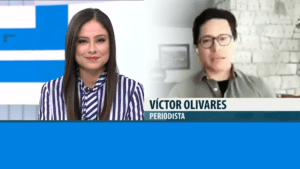 Victor Olivares, a journalist for the Mexican television Azteca Noticias, the second largest TV in the country, came to Kazimierz Dolny to present the current situation of orphans from Mariupol saved thanks to the cooperation of Christians from the USA, Ukraine and Polish. Editor Olivares appeared on our television. He spoke about his idea of awarding Poland the Nobel Peace Prize for helping refugees from Ukraine. He also expressed great gratitude to all Poles who are so actively involved in helping Ukrainians fleeing the war and assured that children in Kazimierz Dolny are safe.
David Svoboda, Czech historian: "Fear of World War III plays into Putin's hands!"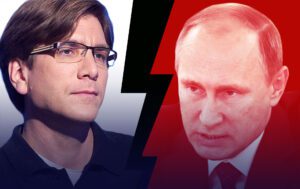 David Svoboda, a Czech historian and expert on Polish-Ukrainian relations told us about an open letter from Czech intellectuals to Czech Prime Minister Petr Fiala, in which they express their support for Ukraine and call on the Czech government to take concrete action. We also talked to Mr. Svoboda about how Putin's crimes will affect the thinking of Western elites and the need to strengthen Polish-Czech relations. When asked how the West should behave, Svoboda stated that the war in Ukraine is also a war of the West and that we cannot avoid danger posed by the Russian regime by showing fear.
Former U.S. Army Europe Commander General Ben Hodges talks about Smolensk and Russia's defeat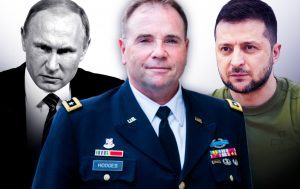 The expulsion of the Russian military from Ukraine, the return home of deported Ukrainians, the certainty that Russia will not be able to carry out further invasions, and the formal commitment of the West to restore Ukraine's sovereignty – these four determinants of victory in the war with Russia were discussed in our interview with General Frederick Benjamin "Ben" Hodges, former commander-in-chief of American troops in Europe, currently a strategy expert at the Center for European Policy Analysis. General Hodges also answered questions about Smolensk.
Interview: Jim Warner Wallace, author of "The Case of Christianity – Investigation Resumed."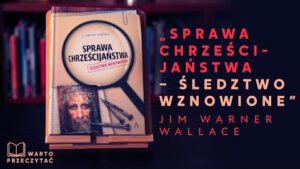 Our guest was Jim Warner Wallace, a police detective and author of the book "The Case of Christianity – Investigation Resumed". In the book, he outlines how he used investigative techniques to investigate the claims of Christianity. In the interview, he tells us what conclusions the investigation led him to and how it changed his life.
---
WHAT'S NEW:
Free Polish language course for pastors and Christian leaders
We have started a course of free Polish language lessons for pastors and Christian leaders from Ukraine at the following levels: introductory, basic, intermediate.
T-shirts, bags and pins #PrayForUkraine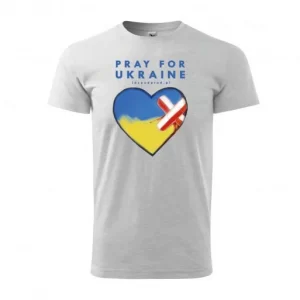 In our shop, you can find T-shirts, bags and pins #PrayForUkraine with a logo designed by Olga Kurysh, a young Ukrainian.
---
WHAT WE ARE WORKING ON:
We are preparing for the Congress of Christians from the Megachurch project, where the special guest will be Joe Łosiak, an American missionary of Polish origin, an associate of Father Franciszek Blachnicki in the 70s.
We are in the process of preparing our facility for the summer season – we want to build a playground.
We are working on the animation of the evangelization leaflet "So it is war then!" in Polish and Ukrainian.